TRISH'S 70th BIRTHDAY PHOTOS
---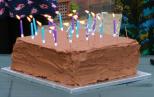 TRISH'S 70th BIRTHDAY PHOTOS
---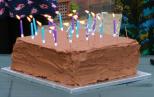 TRISH'S 70th BIRTHDAY PHOTOGRAPHS
---
Click on small images to view larger versions. Then, when you have finished viewing, simply click on large version to return to small images again.
---
Photographs taken on 22nd, 23rd, 24th & 25th August 2014.
---
Created by Tim Pettigrew & Trish Sale 28th August 2014, last updated 9th October 2014.