The Voyage South
In May 1972, as a pending graduate geologist from the University of Birmingham, I applied and was accepted for the post of contract geologist with the British Antarctic Survey (BAS). After several months of training (from June to September 1972), I was scheduled to embark on one of the two operational ships to sail from Southampton Docks to an undisclosed BAS research station in the British Antarctic Territory. The day before my departure, I received an envelope with a brief (dated 2nd October), which informed me that on the 3rd of October, I would be sailing on the Royal Research Ship John Biscoe to undertake a detailed geological survey of Annenkov Island. (See copy of instructions reproduced HERE).
I 'signed on' to the John Biscoe as a supernumerary on the morning of the 3rd October and was assigned to cabin 12, sharing with Malky Macrae. The ensuing three week voyage south involved active work in running the ship including being on 'gash' duty (serving and washing up after meals), steering the ship (on wheel watch), maintenance (including paint chipping and then re-painting the steel decks and deck equipment etc.).
The sequence of photographs on this page (below) illustrate the voyage south from Southampton to South Georgia. Click on the small (thumbnail) images to view full size images.
Departure from Southampton.
Took place promptly at 2:30pm on the 3rd October 1972.
---
Crossing the Line Ceremony (17th October, 1972).
Extract from Diary for 17th October 1972
"In the afternoon, starting at 13.00 hrs, the crossing the line ceremony took place. First of all the ships bell was rung - then out onto the foredeck trooped King Neptune (Jim Shirtcliffe), his Queen (Pat Crockford), plus attendants all in costume. They sat in office on the foredeck hatch cover facing starboard. Numerous attendants included police officers (Malky Macrae and Neil MacAllister), and a Magician with telescope (Don Watkins). The court was now ready with the 'Dock' consisting of a tank of water in which the plaintiffs had to stand."
"The Usher read out the name of the first person called to court which was Don Mackay who duly appeared looking somewhat apprehensive (with good reason). He stood in the tank of water (ably assisted by the police), facing King Neptune. Holding a Holystone (stone brick used for scrubbing wooden decks), Don swore to 'tell the truth the whole truth and nothing but the truth'. First of all he had to be made respectable which involved the application of coloured dough from buckets to his face and hair etc., and then shaved with a gigantic cut-throat razor. The charges were then read out which included 'Crossing into the Southern Ocean without permission', 'Unlawful capture of flying-fish' etc., each charge sheet included something topically amusing which related to that individual. The Magician then showed him 'The Line' through a gigantic telescope (the eyepiece was blacked - so a ring was left round the observers eye!). He then had to plead to the charges after which he was fined an appropriate amount (to go towards the cost of a buffet celebratory meal in the evening). The 'Doctor' certified that the person was fit to enter the southern hemisphere by applying mustard with a medical wooden spatula followed by coloured seawater (a fine medicine). Finally each plaintiff had to come forward and kiss a flying fish at the Queens feet, whereupon an egg was cracked over their head and a new name written on their back. After Don, I was the next plaintiff to be called up.....!"
"In the evening the ships cooks prepared a magnificent buffet and there were three barrels of lager. Some of the crew joined us and we had a good party!"
---
Montevideo, Uruguay.
The ship docked at Montevideo at 2.00pm local time on the 26th of October 1972. It remained there for two days for re-fueling and re-provisioning. After a little over three weeks at sea, everyone appreciated the opportunity to spend some time ashore.

Onwards to the Falkland Islands (South Atlantic).
The ship departed Montevideo at about 10.30am local time on the 28th October bound for the Falkland Islands, arriving and anchoring in Stanley Harbour at about 10:30am local time on the 1st November. At about 13:30 (high tide), the ship weighed anchor to manoeuvre alongside the jetty where she grounded when the tide ebbed.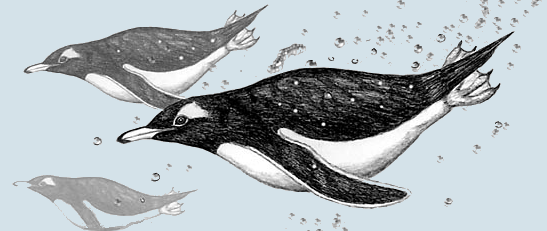 Towards Journey's End at South Georgia.
The ship stayed at Stanley until the 4th November when the voyage from Stanley to South Georgia commenced at about 17:30.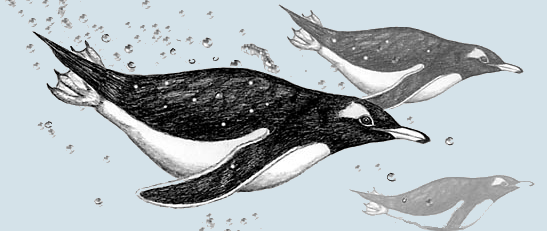 Arrival at King Edward Point, South Georgia.
The ship arrived at King Edward Point (Cumberland Bay), and made fast to the Jetty at about 5:00pm on the 7th November 1972. The first task was to effect the relief of the scientific station with exchange of personnel and unloading supplies & equipment from the holds and deck of the ship - hard work!
Extract from diary, Tuesday 7th November, 1972
"After travelling south-east along the coast, we turned into Cumberland East Bay (about 4:45pm). First sight of Shackleton House [scientific station accommodation] and Grytviken [Whaling Station]. Cloud remaining over the land enveloped us again as we saw a "Reception Committee" assembled on the [King Edward Point] jetty to greet us. After the ship moored at the jetty, a scruffy set of individuals came on board. Tony [Gannon] introduced me to Eric Lawther who is to be my GA [General Assistant] for our 5 month stay on Annenkov [Island]. After we had finished supper [on board], went up to Shackleton House avoiding large but fairly placid Elephant Seals strewn all over the path and of all shapes and sizes. Shackleton House most impressive, much more like a hotel than a Base! Snooker board in the rec[reation] room with darts & a superb bar - only they had run out of beer!"
The 8th November was spent in unloading equipment & supplies from the John Biscoe.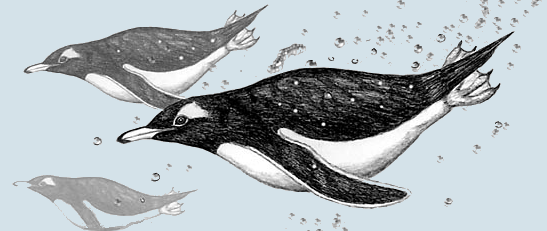 Exploring Grytviken, South Georgia.
The 9th November 1972 presented an opportunity to go for a walk and explore the old whaling station at Grytviken.
Extract from diary, Thursday 9th November 1972
"After lunch went out with Don W[atkins] for a walk to Grytviken. Went on board board two steam-driven sealing boats -amazed at primitive accommodation. Got into engine room of of one - reciprocating engines apprently in excellent condition - boilers oil fired. [Walking on] found a badminton hall - well used by FIDS [BAS personnel], - new rackets and shuttlecocks - [we] had a knock-up. Beautiful church - fully furnished, candles in brass candlesticks etc. Many of the houses in Grytviken are still furnished - cabinets, tables, chairs carpets, curtains at the windows. The machinery in the workshops in full working condition. Met Captain Phelps [Master of the John Biscoe] - chatted to us and had a game of Badminton with him in the hall. He showed us Sir Ernest Shackleton's grave in the whaler's cemetery and also the hydro-electric generating plant which served Grytviken."

Final Destination; Annenkov Island.
The Ship's Timetable
On Friday 10th November the ship was loaded with food and equipment to be used by the three survey parties working in different parts of South Georgia (including our survey of Annenkov Island). All three parties would embark and be transported by the John Biscoe to the work areas, and put ashore using RIB landing craft and the ship's motor launch. The stopping points were first of all Stromness Bay Whaling Station to pick up Duncan Carse (left there four days previously on arrival of the John Biscoe at South Georgia). Then to the Bay of Isles to land geologist Roger Clayton with GA Tony Gannon on Salisbury Plain. After anchoring overnight in Rosita Harbour, the plan was to proceed on the 12th November to Elsehul and erect a pre-fabricated hut for the use (later in the Summer), of Mike Payne for a fur seal study. Anchor there overnight, and on Monday 13th November, proceed west and anchor off the southern side of Bird Island to land Jim Conroy and the main party of zoologists (Mike Payne, Neil MacAllister, Richard Berry, Pete Prince), together with their equipment and supplies. Then sail to anchor overnight in Queen Maud Bay, on the southern side of South Georgia. Finally, on Tuesday the 14th November, the ship would anchor off Annenkov Island to land Eric and me with all our supplies and equipment for our five month stay.
Saturday 11th November the ship sailed from King Edward Point at 07:30am.
Extract from Diary: "Sailed from KEP at 07:30 prompt, weather good. Picked up Duncan Carse at Stromness and then sailed on reaching the Bay of Isles at approx 14-00 hrs. Weather bad - began to blow a blizzard - bitterly cold with poor visibility. Tony [Gannon] and Roger [Clayton] began to prepare for departure. Two Gemini landing craft put over the side and loaded with provisions & equipment brought up from the hold. Eric [Lawther], Tony [Gannon] and Roger [Clayton] went ashore first helmed by Marty Shakesby [ship's 3rd officer] - Dave [Bray, ship's 2nd officer] helmed the other Gemini - Pat Crockford [ship's crew] as crewman. Duncan Carse also went ashore for a look. Conditions looked poor in the RIBS - swell not too bad but enough to cause water to slop about in the bottom - apparently, when under way, it was impossible to keep eyes open because of the driving snow. Conditions on Salisbury plain [landing beach] apparently very bleak with much snow. Took 4-5 combined journeys to get all their equipment ashore. Said goodbye to Roger on last Gemini trip & wished him luck. Geminis brought back on board at about 16.00hrs. Ship proceeded to Rosita Harbour where it anchored for the night."

At Elsehul.
Extract from Diary Sunday 12th November 1972
"Arrved at Elsehul just before midday (moved from Rosita Harbour just after breakfast). The ships motor launch and one Gemini [landing craft] launched over the side of the ship. The purpose of launching was to erect a prefabricated wooden hut for Mike Payne [Zoologist] & Neil Mac Allister [GA] to use for studying seals later in the season. Although they will be living in tents, the hut will be used for working and storage. I went ashore with Tony Gannon & Pete [Crockford] (Bosun) in gemini, Pete helming. Jack [Temple] and Roger [Scott] in the same boat. Went at hell of a rate (20 knots or so) bumpy over waves - but fairly calm sea. Weather windy but clear. landed on grey sandy beach with steep slopes of Tussock Grass. Quite a few people were landed before us. Numerous Elephant & Fur Seals plus some Gentoo Penguins - took some photos. Walked over headland with Jack, Roger, Simon & Colin [Simon C. Anderson & Colin Ballamy (blind in one eye, nick-named Nelson), were the ship's mess boys], being careful to avoid the larger Fur Seals (Bulls protect territory - can move fast and bite!). Climbed down into next bay and got photos of Gentoos, Elephant Seals and King Penguins. Simon caught a Penguin & was severely pecked for his pains. Climbed back to the landing bay and helped to unload some sections of the hut and erect them. Returned to ship in the motor launch."

Off Bird Island.
Extract from Diary Monday 13th November 1972
"Operation Bird Island. Got up at 9.00am and the ship weighed anchor soon afterwards, and sailed round to the southern side of Bird Island. Sunny day - good working temperature. Started unloading cargo at about 10.00am using two Gemini [RIB] landing craft plus the ship's motor launch. Very hard work - I helped to load the launch & geminis. Took us, with break for lunch, until 4.00pm to land the party comprising Jim Conroy, Mike Payne, Neil MacAllister, Rick Berry & Peter Prince."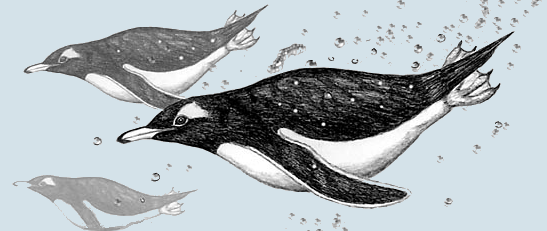 Off Queen Maud Bay.
Extract from Diary Monday 13th November 1972
"After completing the landing of the Bird Island party, we rounded the western extremity of South Georgia and headed for an anchorage in Queen Maud Bay. Beautiful sunset although we couldn't see the sun because of thick cloud behind us, [to the west] the peaks of South Georgia were in sunlight with fantastic pastel shades of salmon pink to mauve as the sun went down. First glimpse of Annenkov Island - snow covered - our turn to land tomorrow!"

Annenkov Island At Last!
Extract from Diary Tuesday 14th November 1972
"Sailed from anchorage in Queen Maud Bay at 06.30am - weather cloudy - sea very calm - all set for a smooth landing."
"5.45pm. Safely landed. Went very smoothly - anchored off in place recommended - Annenkov standing out ruggedly, summit of Olstad Peak lost in cloud - intertidal marine platform very marked. Started to get stuff up from the [ship's] hold at about 9.45am. First Gemini [RIB] left the ship (with Eric [Lawther, GA] + passengers Duncan Carse being one plus some gear; mainly food [sledging] boxes at about 10.00am. Second Gemini driven by Pete Crockford (bosun). More people ferried ashore as it was thought there might be a bit of a distance to the site selected for the tents. Pete's Gemini wouldn't start on second journey back - had to transfer to Marty's [Shakesby] Gemini. All the cargo - lifted out - new engine fitted. After saying goodbye & thanks to Simon, [S.T. Culshaw, ship's First Officer] climbed down into Marty's Gemini with last of the gear to be transported ashore. Headed away from the Biscoe in fine drizzle waving goodbye to Simon, Dave & Mozzy (ship's crew). Headed to landing beach - jumped out - water came over the top of one wellington - helped pull Gemini onto beach to unload gear which included a 45 gallon drum of paraffin [Avtur - fuel for primus stove and tilley lamp]. We rolled the drum up the beach and up-ended it to be left there permanently. The rest of the gear was piled initially on the upper part of the beach. Meanwhile, Eric [Lawther] had found a suitable place for the camp site. We made our way up the steeply shelving sandy-pebbly beach strewn with Elephant seals (bulls & pups), Skuas and Sheathbills. Gentoo Penguins on stone 'nests' on upper part of beach the excreta of which smelt fishy & pervaded the atmosphere. Even with help - quite difficult scrambling up hummocky Tussock Grass made doubly slippery by Penguin excreta, the whole undermined by Prion [small birds] burrows. Eventually all gear was assembled at the camp site. Returned to beach to collect camera. Everyone then came back to the beach to return to the ship in the two Gemini landing craft at 12:15 which was well within the return schedule. Much saying of goodbyes and shaking of hands, then they were off and Eric and myself were left by ourselves + a lot of Elephant seals and birds gazing towards the departing Gemini craft and, in the background, hazy in the mist, looking rather folorn and dreamlike - the Biscoe."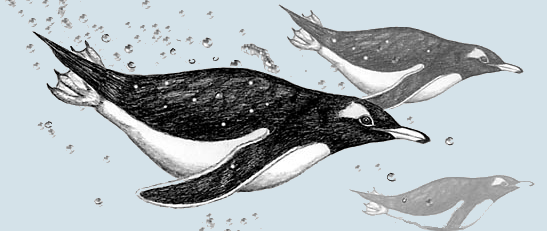 Setting Up Camp on Annenkov Island.
"Back up to our camp site - for a moment we surveyed the boxes & parcels strewn about on the marshy tussocky ground - then action as we erected the first 3-man tent for our stores. Whilst doing this I noticed that the John Biscoe had quietly slipped anchor and was gradually moving westwards, back the way we had come. Erected 2nd tent, Eric put in the groundsheet, absolutely fantastic in the way he organised putting up tents and storage of gear. Soon had both tents up - tried to dig a drainage trench round them but ground frozen just under the surface. Went down to the beach to fill containers with paraffin [from the up-ended drum]. Came back, finished stowing gear - climbed into tent - got the primus going - made a cup of coffee and had a meal of biscuits spread with butter & apricot jam. At 6.00pm tried the Squadcal [Radio transmitter/receiver]. Almost immediately in touch with King Edward Point loud and clear on both sides. Had a good meal [from one of the sledging boxes] of soup, mutton stew washed down with tea. Listened to BBC World Service on transistor radio set. Lit Tilley lamp, turned in at 11.05pm"
Continued as 5 Months Camping on Annenkov Island.
---
Web site first published 19th July 2017.
Last updated 8th August 2017
© Tim Pettigrew 2017.